Ways To Protect Your Rental Property In Youngstown
Whether you're renting out the family lake house or you own an array of investment properties, you are aware of how difficult it can be to protect a rental property in Youngstown. If it's not occupied, your unit might be appealing for burglars or intruders. In the event you have tenants, you also have to try keeping people safe.
Ranging from 24-hour monitoring to advanced smart devices, here are a few tips and tricks to assist in the protection of your Youngstown rental property.
Use Round-The-Clock Monitoring To Guard Your Vacation Or Rental Property
An effective way to prevent rental or vacation property damage is the installation of a home security system with monitoring. Your tenants will rest easier if they feel secure against prowlers, primarily when Youngstown is unknown to them. If a burglar attempts to break in, your alarms will notify your 24/7 ADT monitoring team while the high-decibel alarm warns everyone inside. You can even receive an alert to your phone when a security camera identifies a lurker.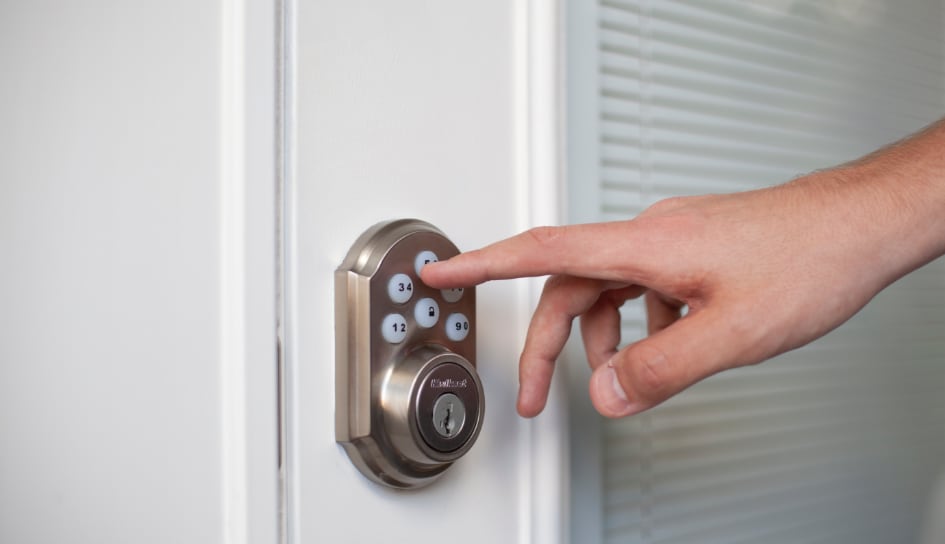 Advanced Keypad Locks Simplify Security With New Renters
When a guest vacates your property, sometimes it's a guess to know if they will be gone forever. In the event they took a key with them, then they could potentially re-enter your home. To combat this problem, you might switch out your locks each time a lease ends or install smart locks with your home's security. By using keypad locks, you can give each occupant their own code number that will expire when the lease ends. If past occupants return and try an old key code, you will receive a notification sent to your phone.
Automation Protects Your Rental Property In Youngstown -- Even When You're Not Home
When you have a rental or airbnb in Youngstown, you need to secure the house when it's not occupied. The best way to achieve this is to give an appearance that there's someone home. By linking your home security system to automation devices like lighting, entertainment systems, and climate control, your unit will always appear occupied. Preset the lights to come on at regular intervals throughout the day and play music for a few hours, and a would-be intruder will second-guess their intentions. By using home automation with your security system, you can set schedules through a simple smartphone interface.
Protecting Your Rental Property In Youngstown Is Easier With A Security System
The advantages of a home security system for real estate investors are many: integrated automation, 24-7 monitoring, and smart keypad door locks are just the tip of the iceberg. Get in touch with Secure24 Alarm Systems and our knowledgeable team will help you customize an ADT package that fits your needs. Phone (330) 355-9086 or fill out the form below to request service.
Communities Served Around Youngstown By Secure24 Your Local ADT Authorized Dealer